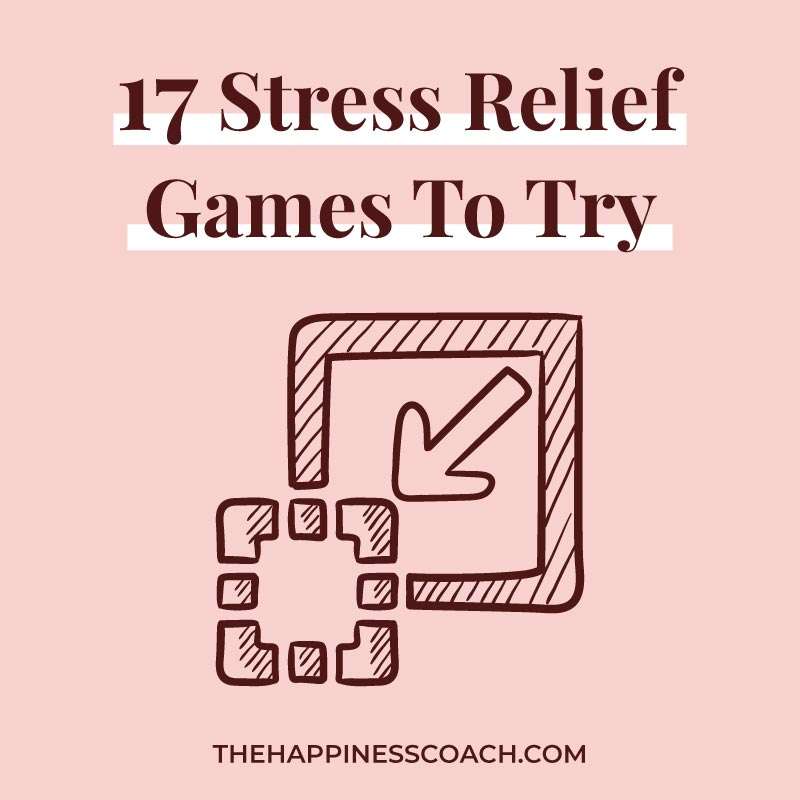 Stress and anxiety have become uninvited guests in our lives, and they simply refuse to leave.
Thanks to the realities of modern-day life, they have become a permanent problem to deal with!
But that doesn't mean you can't do anything about it.
You can take concrete steps and ask them to leave you alone.
How… you ask?
Well, there is a fun and effective way that I'm guessing you will love.
There are many stress relief games out there that you can play at the end of a day to bust some stress.
What is a Stress Relief Game?
It is a game that will take your attention away from the pressures and worries of your life and help you relax. It is often a simple video game that is both easy and entertaining.
Is it Backed by Science?
Absolutely !!!
Scientific studies have shown that casual video games can improve your mood and drastically reduce your stress.
Others studies suggest that playing stress relief games can also help with strain and stress from professional activities.
What To Know Before Playing Stress Relief Games?
These stress relief games are really helpful. However, make sure to play in a relaxed way.
I know it can quickly get stressful when you reach more difficult levels.
After all, the goal is to get rid of your stress, so keep it simple and don't add pressure that would turn it into a stress inducing game.
Second, these games can be addictive. As anything, don't let's things control you. Devote time to it but don't let these games control your life. Stay in control of the time you spend with these games 🙂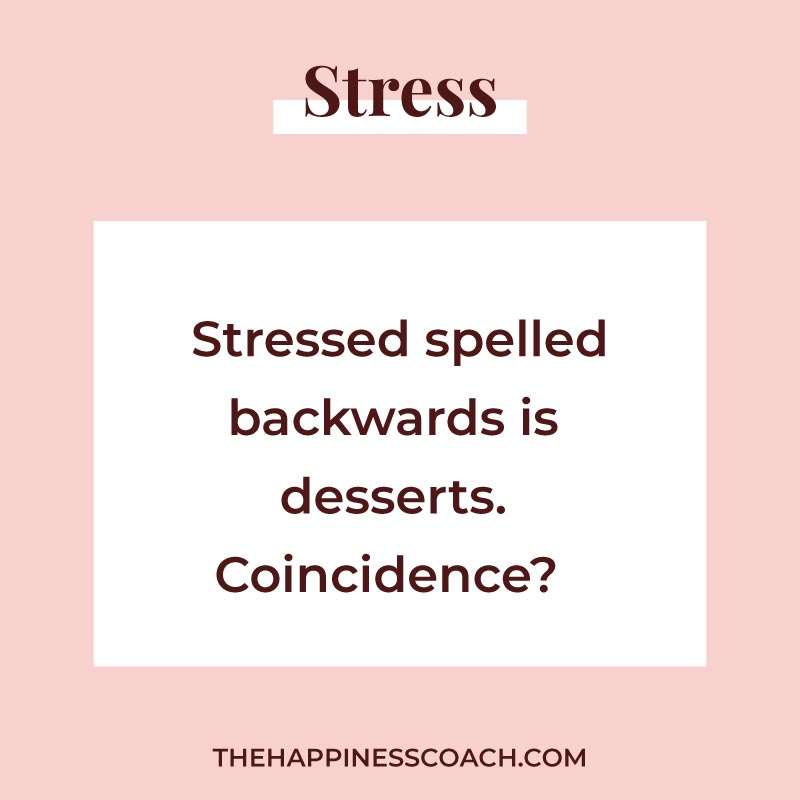 Which Are the Stress Relief Games?
Let's take a look at 17 games that will bust your stress.
1) Candy Crush
I am sure you have already heard of this game and possibly even played it.
After all, it is one of the most popular mobile games on the planet!
Candy Crush is a puzzle game that will invite you in with its stunning (and frankly, mouth-watering) visuals.
Then, the joy of solving puzzles one level after the other will keep your attention honed in. The cheery music in the background will make things more fun.
Just one word of caution, though.
This game can be really addictive. Since there are literally over 11000 levels, you'll want to keep solving them endlessly.
So, just be mindful of your time and don't go too deep into the rabbit hole!
Available on different platforms : iOS, Android.
2) Flow Free
Flow Free is one of those games that might not impress you at first sight.
But when you actually play it, it will completely captivate you.
The visuals of the game are very simple (and look like they have been designed for children), but rest assured that you can play it as an adult.
As you keep playing, you keep advancing to higher levels.
And the objective in each level is to connect two dots of the same colors.
However, you need to be strategic about it.
Or else, you might not be able to pair all the different colors. It's a fun little game that you can download and play for free.
Available on different platforms : iOS, Android.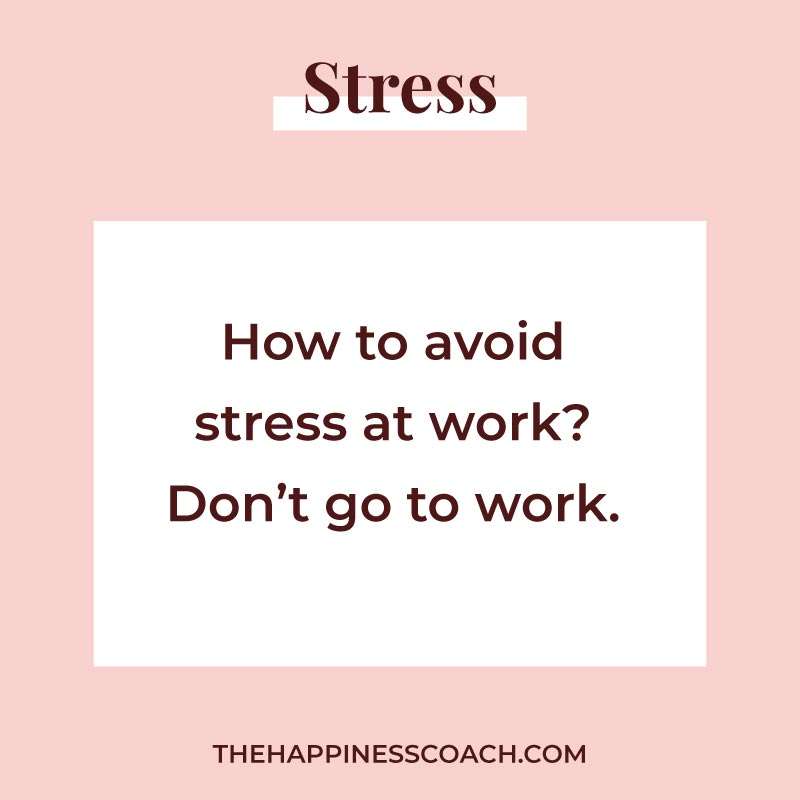 3) Pigment
The name of the game gives away what it is all about.
Basically, it's a coloring book type of game.
You are given a drawing of an object which is divided into very small parts.
You then need to pick the colors of your choice and just color the parts one by one.
Gradually, you end up coloring the entire drawing.
If art has ever interested you, you will find this game quite enjoyable.
Also, since you need to fill in very small parts (and there are hundreds of them), the game will take you quite some time to complete.
As such, you will be able to plug out of your normal life and have a little fun for once.
Available on different plateforms:  iOS and Android.
4) Push
Push has to be one of the most visually appealing games on this list.
What's more, it has a futuristic vibe to it.
At each level, you are presented with a 3D object/s that you can interact with by pressing buttons.
By pressing the right buttons, you clear the level.
I must say, as the game progresses, it becomes really challenging. Some levels might even leave you scratching your head!
But, as scientists say, solving puzzles is fun for the brain. They activate the pleasure center in our brain, and we feel elated as a result.
Available on different plateforms :  iOS or Android.
5) Wordscapes
Do you like crosswords, scrabble, or any other word game?
If yes, then you will love Wordscapes.
Basically, you are given letters at the beginning of a level using which you have to make words.
When all the words in the level are built, you advance to the next one.
Thankfully, there are no timers involved in this game. So, you can take as much time as you like and play without stress.
Imagine a stress relief game giving you stress. That would be so ironic!
Anyway, this game is so engaging that you will forget about the rest of the world while you're playing it.
Available on different platforms : iOS , Android.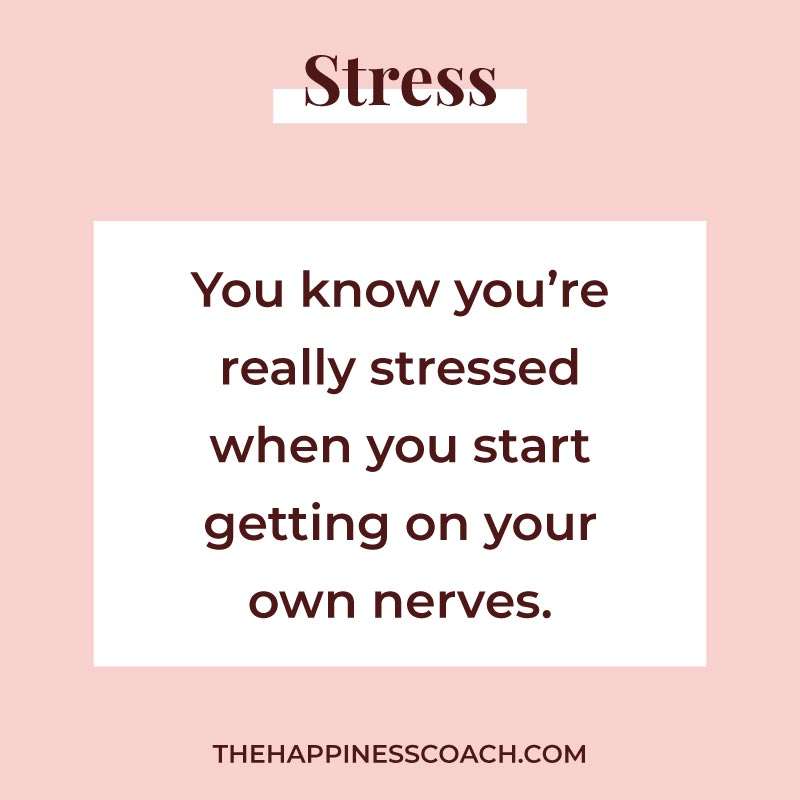 6) Tetris
Tetris is one of the oldest games in computer history.
And I am sure you must have played it when you were a kid.
Well, to eliminate stress, you can revisit this game whenever you like. Not only is the game fun, but the nostalgia that will hit you will also make you feel better.
This game is so popular that scientists have actually conducted studies to see if it can help us relieve stress.
In one such study, it was found that it actually promotes well-being. So, use this as an excuse if you must and spend time at the end of your tiring day playing some Tetris!
Available on different plateforms:  iOS and Android.  
7) Super Mario Run
Who hasn't played Mario?
It is even more popular than Tetris.
And I am sure just its mention is enough to give you some major nostalgic feels.
It's a simple game where you control the character of Mario and maneuver through one level after the other.
On the way, you squash enemies, collect coins, go through pipes, and have a good time.
If you don't like puzzle games or want to try something new, then Super Mario Run is the perfect game for you.
You will be fully immersed in it from the very start and will forget all about your stress. And since Super Mario Run is a newer version of the old Mario game, you will get a totally new gaming experience.
Available on different plateforms : iOS and Android.
8) Prune
There are some games that just take your breath away.
Prune is one of those games. Its cartoon-like, monochromatic graphics are absolutely gorgeous, and you will feel like you have entered a whole new dimension while playing this game.
The idea of the game is very simple.
You will be greeted by a growing Bonsai tree.
And as it grows, you have to prune away branches to give it your desired shape.
What's great about this game is that there is no timer and there is no pressure to compete with someone.
It's just you and the Bonsai tree.
So, venture into the world of Prune and drive your stress away.
Available on different plateforms :  iOS and Android.
9) Blue
In my opinion, Blue is the simplest puzzle game that exists.
The idea is so well crafted and there is literally no explanation needed to play this game. Basically, each level requires you to solve a simple puzzle.
The puzzles are on the easier side when compared to other puzzle games. When you solve a puzzle, the entire screen gets filled with blue color. Hence the name of the game.
The game also uses calm and soothing music which further adds to the relaxing experience. Sometimes, you also get to hear upbeat music, which I am sure, will boost your mood.
Available on different plateforms : iOS and Android.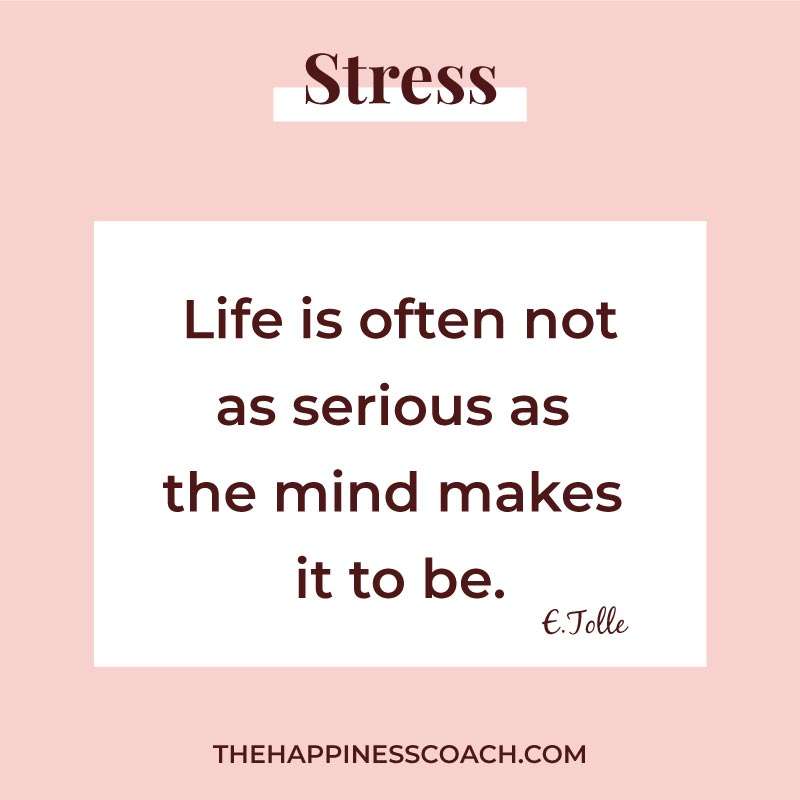 10) Harmony: Melody Mirror
Do you like music?
Of course, you do! Everyone does.
We all like listening to music and dancing to our favorite tunes.
Well, most of us at least. But have you ever tried your hand at playing a musical instrument?
Well, if you haven't you must give it a try. This new experience will broaden your perspective like none other and will rock your world.
What's amazing is that you don't even need to buy an instrument to get into learning music.
Harmony: Melody Mirror is the perfect game to delve into the world of music and learn a thing or two. It might take a little getting used to but the experience of creating new music will keep you captivated for hours on end.
Available on different plateforms : iOS and Android.
11) Bubble Wrap
If you have ever popped a bubble wrap (which I think you have), you know how satisfying it feels.
There is something about that popping sound that makes you feel lighter.
It's as if you have popped your bubble of stress that was growing inside of you.
Well, Bubble Wrap is a game that allows you to burst bubble wrap on your smartphone.
Of course, it won't be as satisfying as the real thing, but I assure you that it is the next best thing!
Plus, you don't have to buy actual bubble wrap every time you feel stressed.
Available on different plateforms : iOS and Android.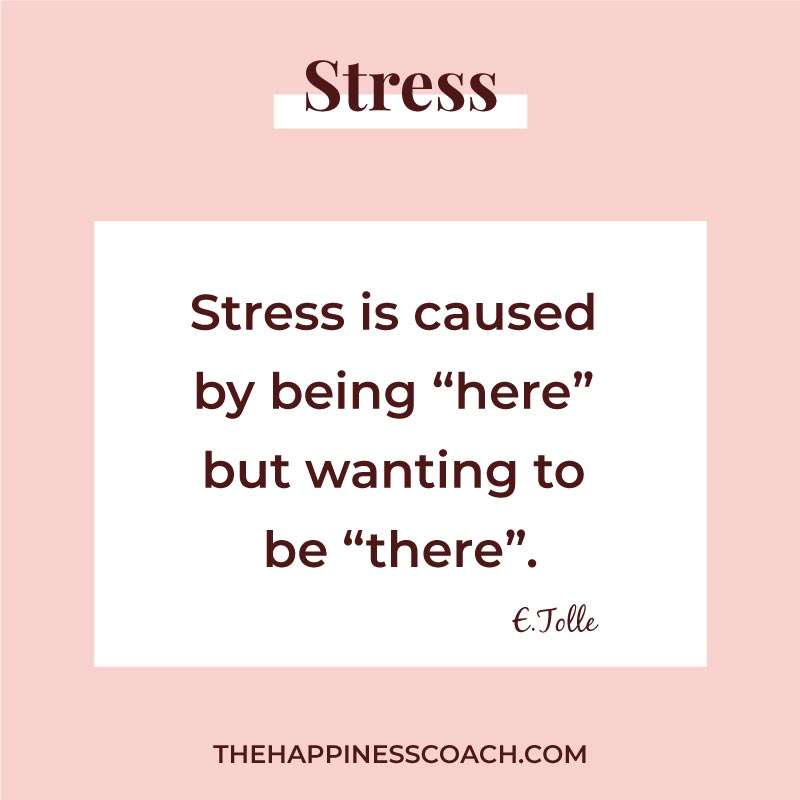 12) Neko Atsume
Most people find cats cute and cuddly. How can they not? Have you seen their tiny paws and adorable little faces?
There is a reason why they rule the internet, you know!
If you have never owned a cat, but want to get a digital experience of doing so, well, Neko Atsume is the game for you.
In this game, you are a cat collector.
You place treats and toys in front of your house and wait for kitties to show up.
The fun is in trying to figure out which cat will like which treats and toys.
Once you start playing it, I bet you will have an awesome time. And you will definitely forget all about the things that were bothering you!
Available on different plateforms : iOS and Android.
13) Paper Toss
Paper Toss came out more than a decade ago. And people still love it.
That's because it's a simple game, with simple goals that make you forget about the real world.
Basically, you take a crumpled ball of paper and throw it into a dustbin. Don't worry, since it's inside a game, you won't harm the environment by wasting paper!
Anyway, getting the paper balls inside the dustbin requires some skill. And this alone is enough to capture all your attention.
There are various locations available in the game. You can toss papers in an office, at an airport, at a pub, and even on the street!
It's a really fun game that you can play even at your office when you need a break.
Available on different plateforms : iOS and Android.
14) Alto's Adventure
On this list, Alto's Adventure is hands down the most stunning game.
The graphics they have used are out of this world.
And the soothing music that accompanies the gameplay will caress you in its arms.
The game is an endless runner snowboarding game where you go on an adventure with Alto and his friends.
In the game, you ride through snow hills, villages, woodlands, and ruins.
On the way, you collect coins, jump through obstacles, meet some animal friends, and try not to crash at the same time.
It's a really fun experience, to say the least.
Available on different plateforms : iOS and Android.
15) Shaun the Sheep
Shaun the Sheep is like Mario minus the squishing of enemies.
It is an adventure-style game that combines elements of a puzzle game.
In the game, you control sheep and try to pass each level after maneuvering through obstacles.
It's a fun little game with comic book-style graphics and a variety of sounds that match the environment you're in.
The puzzles are fun and captivating enough to grab all your attention.
There is even a part 2 of the game if you manage to finish the first one.
Available on different plateforms : iOS and Android.
16) My Oasis
Have you ever wondered what it would feel like to build your dream island?
An island where you could live peacefully amidst nature and all its beautiful offerings?
Well, My Oasis will let you live that dream.
In this stunning game, you build islands by controlling various elements like trees, plants, clouds, water, and so on. And you do all of that while listening to peaceful music.
It is a really immersive game that should definitely be on the top of your list to try.
Available on different plateforms : iOS and Android.
17) Minecraft
Minecraft is one of the most popular games in the world.
Period.
It is one of those "big league" games that almost every gamer recognizes.
The game is quite different than the ones you normally encounter. For one, it has a block-based graphic design. And it lets you build your entire world to your heart's desire.
And since there are no winners or losers, you can simply play the game for the fun of it.
This game is so immersive and captivating that you could play for hours upon hours without even realizing it!
Available on different plateforms : iOS and Android.